Telegram's popularity is evidently growing. With the slew of features that they have introduced in their latest update, they are likely to cement their popularity. In this update, Telegram has introduced drafts that saves those unfinished messages so you can continue them later, whether on your mobile phone or PC. They say:
"Telegram has replaced email for business communication for many of our users. But in a messenger, a lot of people are competing for your attention. Sometimes they interrupt you halfway through typing an important message, and you forget all about it. Good news! With our latest update, this is no longer a problem.

Today we're introducing Drafts. Unfinished messages are now clearly visible in the chats list, and the chat with an unsent draft will move to the top. What's more – all your drafts are now synced across all your devices. Now you can start typing on your phone, then continue on your computer – right where you left off."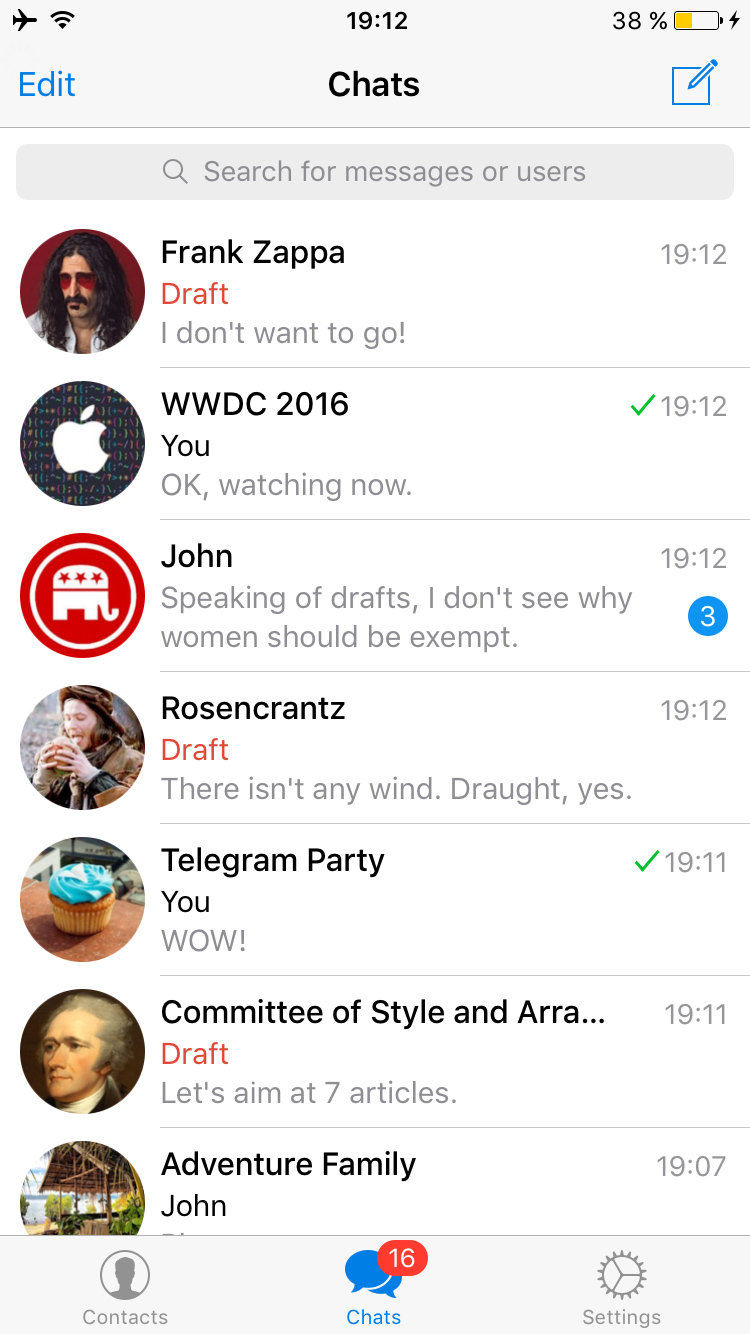 On iOS, Youtube and Vimeo videos have a new button. Users can now tap the button to shrink the video or move it around so it doesn't get in the way and so that they can do other tasks while still watching the video. For Android users with Android 4.1 + they will enjoy a new built in video player. Additionally, there is a new scroll to bottom button and an unread messages counter on Android and desktop. The new version also allows you  to view the entire set of a group's profile pictures instead of just the latest one.
If you have already updated your Telegram, tell us what you think about these new features.