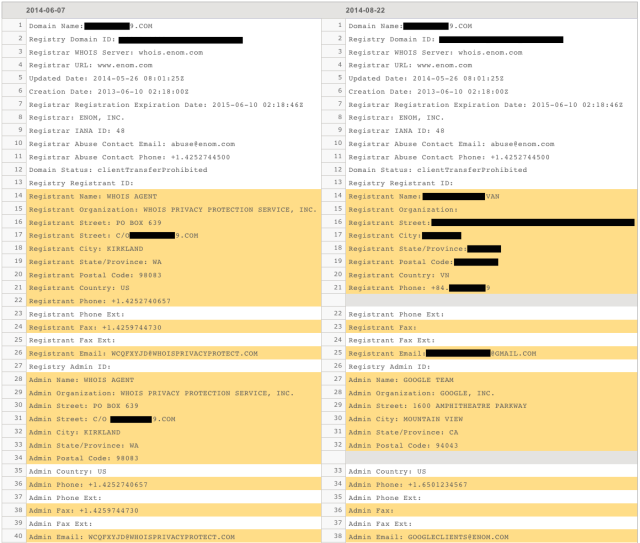 Google accidentally leaked hundreds of thousands of whois customers' personal details — and didn't notice for 2 years
Google has accidentally leaked the personal details of more than 280,000 customers, Ars Technica reports. The fault first appeared back in mid-2013 — but it has only recently been discovered and fixed, meaning people have been at risk for years.
Identified by security researchers at Cisco, the vulnerability affects websites registered via Google Apps for work, using the registrar eNom. The owners of the websites in question had all opted into "WHOIS privacy protection," which means that when someone WHOISes — or queries — the website, the personal details of the individual who registered it are hidden.
You might use the service if you're an anonymous political blogger, or run a website about an embarrassing hobby — or are just particularly privacy-conscious.