Lizard Squad allegedly caused an outage of the Sony's online PlayStation gaming service which prevented users logging in on consolesreports Guardian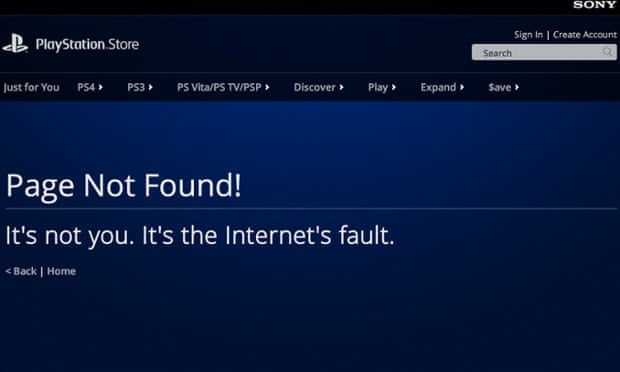 The hacking group Lizard Squad is claiming responsibility for an attack on Sony's PlayStation network, which caused connection issues for gamers over the weekend.
Visitors to the PlayStation Store were met with the message "Page not found! It's not you. It's the internet's fault". Sony said: "We are aware of the issues some users are experiencing, and are working to address them," but did not elaborate the cause.
Lizard squad claimed credit for the outage via its Twitter account. Read more