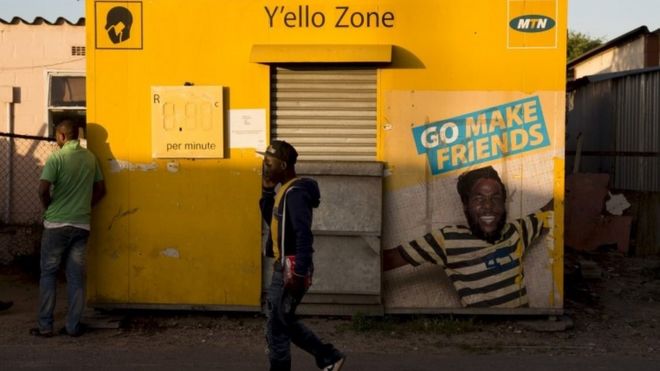 The CEO of Africa's largest mobile telecoms company, MTN Group, has resigned following two weeks of wrestling with the Nigerian authorities over the imposition of a massive fine.
In a statement to the Johannesburg Stock Exchange, the company announced that Sifiso Dabengwa will leave with immediate effect, to be replaced temporarily by non-executive chairman Phuthuma Nhleko.
Chief executive Sifiso Dabengwa tendered his resignation with immediate effect, saying it was "in the interest of the company and its shareholders".
The fine, which amounts to double MTN's profit last year, was for failing to cut off unregistered mobile users. The firm was given until 16 November, just two weeks, to pay the penalty. The fine amounts to ₦200,000 ($1,000) for every customer who should have been disconnected following the introduction of new regulations in 2010.
The company is in talks to reduce the fine.
"Due to the most unfortunate prevailing circumstances occurring at MTN Nigeria, I, in the interest of the company and its shareholders, have tendered my resignation with immediate effect," said Mr Dabengwa in a statement.
It's been a tough year for MTN. A two-month-long strike at its most valuable subsidiary, MTN South Africa, claimed the scalp of that firm's CEO, Amhad Farroukh, in July. Farroukh was replaced by the former boss of Microsoft South Africa, Mteto Nyati.
Telecoms analyst Arthur Goldstuck of South African business research firm World Wide Worx, said investors' confidence in MTN has taken a "continual hammering" over the past few years.
"Dabengwa's departure is a sign that MTN has to win back the confidence of investors and that it needs to take decisive action to do so," Goldstuck said. "It's a strange time for the CEO to leave, in the middle of negotiations that he must have been part of."