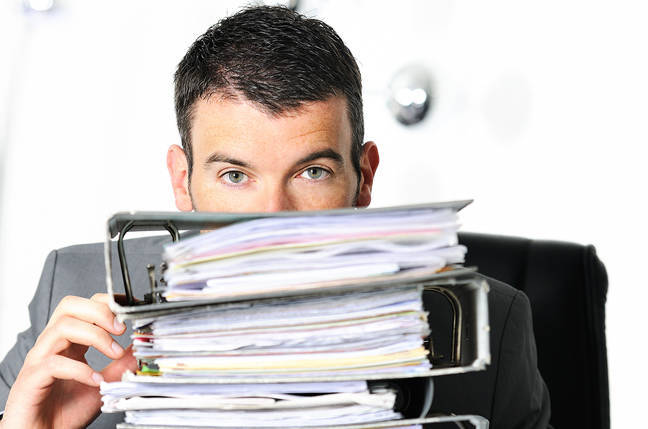 ICANN's new gTLD guidebook clearly specified how its contractors were supposed to act with competence, and also independently to assure best quality performance in the evaluation of the 1930 new gTLD applications that were submitted under the new gTLD program.
The outcome of an  Independent Review Panel however indicates otherwise in one of the most controversial applications under the ICANN new gTLD program.
The discovery process of the .Africa IRP which pitted DCA Trust against ICANN showed a wide array of underhand dealings between InterConnnect Communications, the independent firm that was contracted to review geographic names and ICANN staff that were guided to ensure that ICANN's choice, ZACR got the string and not DCA Trust.
Here is an excerpt from the new gTLD Applicant Guidebook regarding what is expected from the independent evaluator:
2.4.3 Code of Conduct Guidelines for Panelists

The purpose of the New gTLD Program ("Program") Code of Conduct ("Code") is to prevent real and apparent conflicts of interest and unethical behavior by any Evaluation Panelist ("Panelist").

Panelists shall conduct themselves as thoughtful, competent, well prepared, and impartial professionals throughout the application process. Panelists are expected to comply with equity and high ethical standards while assuring the Internet community, its constituents, and the public of objectivity, integrity, confidentiality, and credibility. Unethical actions, or even the appearance of compromise, are not acceptable. Panelists are expected to be guided by the following principles in carrying out their respective responsibilities. This Code is intended to summarize the principles and nothing in this Code should be considered as limiting duties, obligations or legal requirements with which Panelists must comply.

Bias — Panelists shall:

not advance personal agendas or non-ICANN approved agendas in the evaluation of applications;

examine facts as they exist and not be influenced by past reputation, media accounts, or unverified statements about the applications being evaluated;
exclude themselves from participating in the evaluation of an application if, to their knowledge, there is some predisposing factor that could prejudice them with respect to such evaluation; and
exclude themselves from evaluation activities if they are philosophically opposed to or are on record as having made generic criticism about a specific type of applicant or application.
The DCA Trust application however was subjected to wanton manipulation that caused the application not to pass even through the Geo Panel Evaluator said that both applicants were either to pass or fail.
Here are some aspects from the Unredacted Final Ruling:
Both DCA Trust and ZACR can either Pass or Fail.
According to ICANN's endorsement rules, any application for a geographic name such as .africa was required to gain the support of  "at least 60 per cent of the respective national governments in the region."
However, both applicants presented endorsements that could not pass, again not pass ICANN's Applicant Guidebook criteria. From the ruling it appears that:
"ICANN staff worked with InterConnect to ensure that ZACR, but not DCA, would be able to pass the GNP evaluation, even going so far as ICANN's head of operations, Dai-Trang Nguyen drafting a letter supporting ZACR for the AUC to submit back to ICANN. While ICANN staff purported to hold DCA to the strict geographic support requirement set forth in the AGB, once DCA was removed from contention for .AFRICA, ICANN staff immediately bypassed these very same rules in order to allow ZACR's application to pass the GNP evaluation."
InterConnect had made a series of recommendations on how to resolve the issue of both applicants not meeting the endorsement criteria unless the UNECA and AUC endorsements were utilized. Communications between the Evaluator and ICANN staff reveal that those recommendations were repeatedly rejected following meetings of ICANN's executive team.
These recommendations would result in one factor to sabotage DCA Trust's application and pass ZACR's; and this was achieved by a recommendation that the letter of endorsement from the AUC should be accepted as being from a relevant public authority in order to limit the need to go back to over 30 African governments and ask them to submit revised letters of support.
After DCA's application was pulled from processing on 7 June 2013, ICANN staff directed InterConnect to equate the AUC's support for ZACR's application as support from 100% of African governments. This was a complete change of policy for ICANN, which had insisted (until DCA's application was no longer being considered) that the AUC endorsement was not material to the geographic requirement.
"Ball on Sophia's Court to Invoke IRP" – McFadden

At one point and almost in mockery of the process InterConnect's McFadden stated in an email to ICANN that he was monitoring the press "on the .dotafrica application," adding, "so far, so good, I think.  The ball is now in Sophia's court – if she wants to invoke Independent Review, then good luck to her."
Well, in line with this 'taunting remark', DCA Trust predictably invoked the IRP process under ICANN's accountability mechanism and was actually victorious against ICANN.
ZACR's application should be nullified
The revelation of a seriously compromised Evaluation panelist who was required to be independent colluding with ICANN staff to assist the ZACR application to pass while failing DCA Trust's application should now require ICANN to nullify ZACR's initial evaluation results.  This is lithe only remedy that would give ICANN a bit of credibility.
Without ICANN doing any house cleaning of its compromised system on the evaluators, it cannot legitimize the evaluation results of the supposedly "Independent Contractors".